All - Pet

For about 15 years,
ALL - PET
has a leading Pet food compagny specialised in the production of Pet food. Its range of products has become richer troughout the years and having a great success both on the Italian and the foreign market.
It includes:  food for Parakeets and large sized Parrots - food for insectivorous birds - food for granivorous birds professional feed.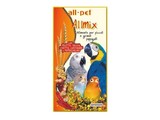 Seed mixture with fruit for parrots and large parakeets.
€4,99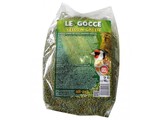 Extruded food for Granivorous Birds and Exotic Birds, Canaris, Spinus, Exotic and all other Finches.
€5,95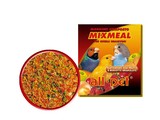 Composite feed for granivorous birds (Canaries, Parakeets, Exotic Birds).
Soft Mash with fruit and granular biscuit.
€4,95