Elja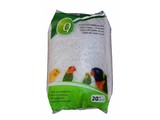 Shellsand for bird cages.A mixture of white sand and oistershells with star-anise added for a fresh odour. ELJA shellsand is a pure and free of germ quality product. It increases hygiëne in the bird cage.
€6,50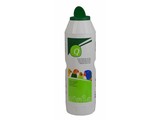 Elja Q-shell sand is a mixture of purified white sand with oyster and sea-shells and anise with a fresh scent. Shells Sand promotes hygiene in the birdcage.
€1,90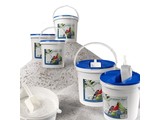 Eucalypt is a natural insect and bacteria repellent that improves airway functions, and actsanti-septic. Eucalyptsand is a natural protection. During the extensive testing of this product man and pet were pleasantly surprised by its qualities.
€9,75