Products tagged with Aanvullend voer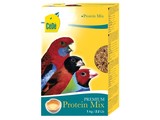 CeDe Protein Mix is ​​a supplementary food for birds. The processing of whole eggs makes CeDe unique! Egg protein is an easily absorbable birds and the best absorbable source of animal protein. CeDe Protein Mix is ​​very rich in protein (22%).
€5,80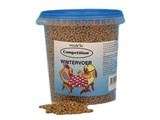 Winter food contains all the ingredients to support additional fishing in the winter.
€6,95