Products tagged with absorberend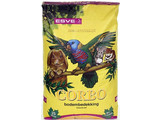 For more than 15 years the most advanced, environmentally friendly cage liners.
100% natural cage liners for birds, rodents and reptiles. Made from the cob of the corn.
€13,50
Our Bathing Sand is 100% natural sand and is totally dust free and free from bacteria. It is also naturally absorbent. It is the choice of many owners of show chinchillas for ideal coat condition.
€4,99